Voice Over Lessons | Affordable Street Smart Voice Over Coaching. VO101 is personally offered by award winning voice over talent, voice over casting director and one of the top voice over coaches Anthony Reece.
With voice over lessons, and voice coaching, learn voice overs with 35 year veteran voice casting director, voice actor, broadcasting professional, and a character voice over talent in animation, gaming, multimedia and video production.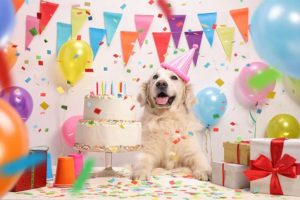 Celebrating 18th years! You will take useful voice over lessons, learning the voice over business in detail and discover voice overs from a voice over talent whom has worked with thousands of voice actors, and voice artists worldwide. Learn about voice overs with VO101 and gain from Anthony's voice over and voice over coaching wisdom as both a voice artist and voice casting director. 
See unlike many expensive "corporate style coaching services", as one of the leading voice over coaches in the industry offering affordable voice over coaching, Anthony personally teaches voice over lessons, so you learn voice overs in-person. ALL his new and veteran students are taught, from a unique perspective.
He has "been there done that" in and around voice overs, production, casting and directing. He has been on both sides of the mic for an entire career. That is value to you. Request voice over lessons at VO101.
Take a few minutes and review his own personal voice over and voice acting bio using the link above and sample his own voice over demos. Learn about voice overs with private voice over lessons, or the online voice over self-study course. You can also learn about voice overs, from a professional voice over coach and voice casting director.
Anthony Reece offers voice over training via Zoom and Skype Video worldwide and in-person locally if available.
You will soon learn about voice overs, taking voice over lessons while working with a veteran voice over coach, voice actor, casting director and professional voice director.
As one of the top voice over coaches, you will learn voice overs at VO101 with Anthony Reece. Voice Over 101 offers voice over coaching, voice training, voice over coaching, voice over mentoring, and voice over lessons to beginners and veteran voice actors.
Voice Over Coach Anthony Reece teaches how to become a professional voice over talent, or character voice actor, offering voice-over lessons, live voice over coaching, classroom voice over workshops, voice over seminars, skype voice over coaching, online voice over lessons, voice over lesson plans, and voice acting lessons.
VO101 also offers online voice over videos, voice over cd's, free voice over podcasts, client voice over consultation, and voice casting advice.
#voiceovercoaching #voice-over #voiceovers #voiceovercoach #voiceoverlessons #voiceovertraining