VOICES.COM DISCOUNT COUPON – SAVE $50 OR 20% OFF AT VOICES.COM
VO101 and voice over coach Anthony Reece have partnered with Voices.com, offering a great discount on our talent and student subscriptions.

Voices.com discount coupon is offering all our voice over talent in training, and voice over talent a $50.00 OR 20% OFF savings on a featured talent membership.
---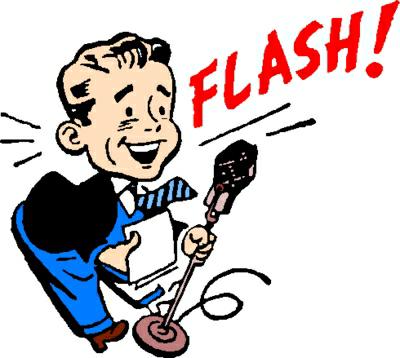 NEWS FLASH 1: Anthony Reece was just voted as 1 of the top 10 most trusted voice over coaches within the voice over industry by a Voices.com survey poll. 
NEWS FLASH 2: We are very excited to announce Anthony Reece will also be featured on Vox Talk with Stephanie Ciccarelli at Voices.com. Click here and listen to his interview at Voices.com.. 
NEWS FLASH 3: Anthony Reece was the featured coach in Sept 2022 at Voices.com He has done another live webinar with Kyle Flynn titled "The 6 Primary Narration Styles", and the popular audition competition series at Voices called "Mission Audition" at Voices.
For information on Anthony read his bio using the link above, or visit his own voice over website at Anthony Reece Voice Overs You're in great hands with Anthony at your side.
—————————————————————————————————————————————————-
INDUSTRY NEWS : Voices.com has completed a survey and research on our global voice over marketplace, and the results are in. Good news for voice talent – business is booming, in multiple languages and the average rate per job or voice over hour is increasing for voice talent.
—————————————————————————————————————————————————-
VOICES.COM DISCOUNT COUPON – SAVE $50 OR 20% ON YOUR SUBSCRIPTION – MENTION AND USE DISCOUNT CODE – COACHVO101AFF
—————————————————————————————————————————————————-
The voice casting service, is one of the Top Ranked voice casting websites worldwide. A must for most voice talent from beginner voice artists, to professional voice over talent.
Your Voices.com Talent Membership Includes:
-Your Own Professional Web Presence
-Featured Showcase of Your Demos
-Search Engine Listings / SEO
-Thousands of Audition Opportunities
-Unlimited Auditions in Any Genre
-Uploading of MP3 Auditions
-Private Quotes on Work
-Personalized Persuasive Proposals
-24/7 Profile Statistics
-Secure Online Payments
…and so much more. real bang for the buck!
—————————————————————————————————————————————————-
As a 21st century voice talent, it's advantageous to utilize marketing and social media in various ways. VO101 suggests Voices.com along with traditional marketing, and a variety of additional casting models.


Did you know Voices.com is now the owner/operator of the world famous VoiceBank? Now that is reach for you as a voice talent.
SAVE $50 OR 20% YOUR CHOICE – TELL THEM TO USE CODE – COACHVO101AFF
—————————————————————————————————————————————————-