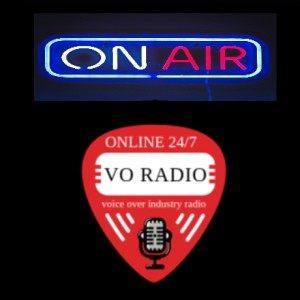 24/7 Internet Radio dedicated to the Voice Over Industry. Created by veteran broadcaster, casting director, voice talent and voice over coach of VO101 Anthony Reece.
Access the LIVE stream and listen to great music, and learn valuable tips, advice and more to enhance your voice over career.
24/7 Live Radio Worldwide
Radio Stream – Featured Content!
Real positive motivating HIT music from the 70's, 80's, 90's, and through today!
Various 7 to 12 minute audio segments, offering power tips, insight and free advice!
Features like industry news, technology, studio gadgets, events calendar and more!
Weekly interviews with leading experts from within the voice over industry!