Hello and Welcome!
Thanks again for signing up for my Beginner LIVE In-Person Plan, OR Beginner Online Self-Study Course.
You should soon, or already have access to the online area. Either you're taking the online self-study plan, have also selected my optional feedback plan, taking my live my beginner in-person plan, or live beginner group class.
Login and look around so you are familiar with the online beginner self-study area where you can now study at home, or anywhere worldwide!
* Be sure to login, and download pdf papers so you have a hard copy to work with offline or during the LIVE lessons.
——————————————————————————————————————————————————-
NOTE: This will also be covered LIVE between us if you are a LIVE beginner plan student, or part of the live group class.  If only a online self-study user learn on your own 24/7.
——————————————————————————————————————————————————–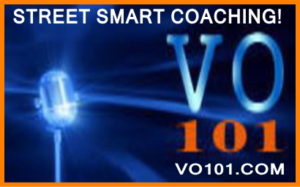 Here are the primary steps to start online…
1) Along with the pre-scheduled live class days, consider which days and times are good for you each week if on my in-person live plan, or select the days you will study alone. Then stick to your schedule just like in school. (if you are a live plan student send me the best days and times to hold our lessons)
2) Take time to prepare a comfortable and quiet area to learn, study and read out loud. (even if you do not have a studio or booth find a quite place in your home)
3) If you have one already, connect your microphone, webcam and/or install any audio software. (see the free software using the online course / free business tools link)
4) Be sure you have updated and installed any media playback tools in windows and/or mac. (again many are free on the web or might already be on your pc/mac)
5) Login and review the online course, get familiar with the sections and lesson links, etc. (if on the live beginner plan we will cover these sections also in-person too)
6) Print out all course .PDF papers so you have a hard copy for your use AND live if on my live plan. Write any notes at bottom as you study online and/or during our lessons.
7) Start the course and if on the live plan at least watch / listen to lessons 1 to 5 within the online course and self-test yourself on all lessons.
8) Organize your pc/mac so you have a master VO 101 training folder to archive practice clips, media, papers, etc so they are all in one place. (very important to be organized)
9) If taking the online course with the feedback option, send me your recordings of papers 11, 12 and 13 for my feedback using the upload tool on those lessons. If you're taking the live beginner plan, we will do these live in-person.
10) Again if taking my LIVE beginner power plan, send me an email with the times and days best for your lessons. We will then schedule your initial lesson and away we go.
——————————————————————————————————-
NOTE: Again online only self-study students some of this may not apply!
——————————————————————————————————–
I look forward to being a part of your voice over journey.
If you have any questions, please email me at [email protected]
Anthony Reece 🙂
1-970-682-3424